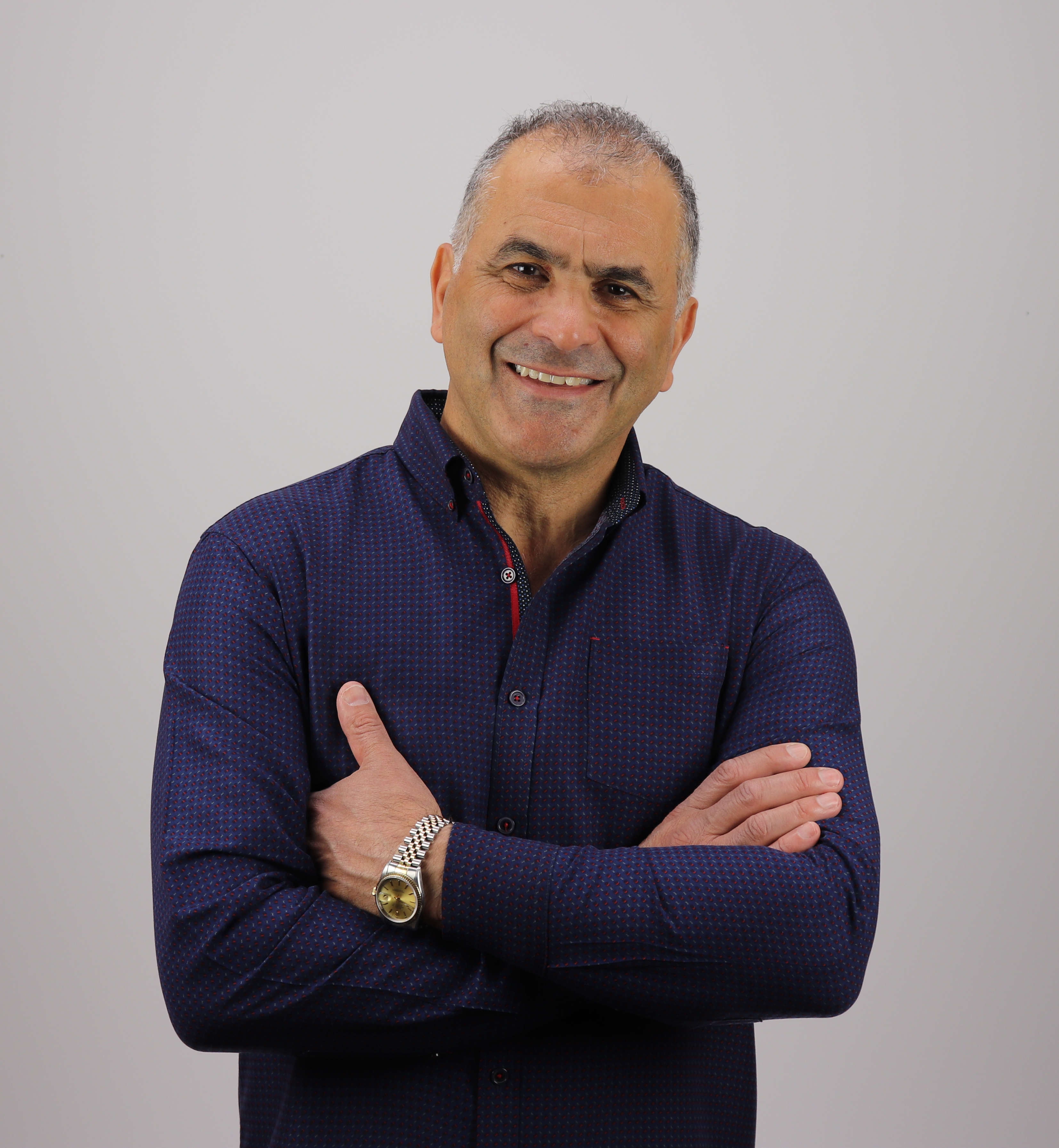 Joseph Elchakieh
President & CEO
P.Eng., Pension Certified
Joseph is a senior executive, result driven, a strong leader, he has an excellent record of achievement in corporation building, market creation, product development, and financing.
With over 30 years of business experience, Joseph has built and ran many companies and raised over $40,000,000 in financing. Notably, Joseph ran high technology companies where he introduced the first high speed Internet access in the world and dominated the market for the most high-speed internet lines sold.
Joseph has managed employees in various industries with diverse professions ranging from construction workers to engineers with PHD degrees who designed and deployed very sophisticated Internet services.
Joseph has been described as focused, practical, knows the priorities and gets things done.
Joseph views retirement not as a conclusion of life but as a continuation of life. Just as individuals prepare for their working years, they need to be prepared for retirement and be practical.
This is where Joseph's experience comes in. He is taking his extensive practical experience in finance, management, and corporate governance and applying it to retirement.

Julie Beaulac
PhD, Clinical Psychology
Bilingual
Julie is a registered clinical, health, and rehabilitation psychologist and consultant. She has been providing psychological services to groups and individuals since 2004, specializing in optimizing wellbeing, including counselling on the psychological aspects of retirement. 
Julie is a distinguished Psychologist and a recipient of numerous professional awards and scholarships. She has presented at international and national conferences and has published her research in peer-reviewed journals.
Julie is also a certified yoga teacher and teaches mindfulness. She enjoys nature and being active (walking, biking, hiking, swimming, yoga…), real food, connecting with people, and exploring Canada and abroad.

You can learn more about Julie by visiting www.drjuliebeaulac.com

Natalie Elia
Bachelor in Nutrition Science
Registered Dietitian - Bilingula
Natalie's practice in nutrition is characterized by empathy, motivational counselling and an individualized approach towards nutritional goals.  Natalie has provided nutrition counselling on medical nutrition therapy through all stages of life, including retirement.
Natalie provides hands-on teaching, where she evaluates nutritional status, creates individualized plans and utilizes motivational interviewing to counsel clients on a multitude of nutrition-related health problems.
Natalie's areas of specialties include oncology, internal medicine, geriatrics, and weight management.
Natalie knows that healthy eating and living is essential for a healthy retirement! She provides expert advice to promote better health and help you retire successfully.

Martin Labrie
Certified Financial Planner
Bilingual
Martin prepared and presented comprehensive financial plans, to numerous clients he analyzed investment portfolios and provided investment recommendations that suited his clients. He also collaborated with industry experts, such as lawyers, accountants and realtors, to support his clients in achieving their financial goals and to organize their assets.
Martin provided comprehensive investment advice to clients of $150,000+ of investment assets, and provided them with options to invest in a wide range of mutual funds, traditional GIC's and private offerings depending on their risk tolerance and time horizon.

Sophie Sauve
Juris Doctor - Lawyer
Bilingual
Sophie has been practicing law  in diverse areas such as civil, construction and estate litigation.
Sophie has a specific expertise in estate planning, trusts and wills. She has drafted  many wills, personal and corporate, and assisted executors in the administration of many estates. She has given Estate Planning presentations to numerous organizations and individuals.
In her practice Sophie helps clients create wills, trusts, beneficiary designations, guardianship, property ownership (joint tenancy with rights of survivorship, tenancy in common), advanced healthcare directives, living wills and power of attorney for property and for health.

Catherine Sicotte
Juris Doctor - Lawyer
Bilingual
Catherine's area of expertise in the law of succession includes both estate planning and estate administration.
Catherine has been a speaker for different audiences, ranging from Funeral Directors to potential clients and members of the Law Society of Ontario. In her practice, Catherine assists clients with their estate planning needs, from drafting simple wills and powers of attorney, to preparing dual wills for a business owner, to implementing complicated testamentary, lifetime and Henson trusts. Catherine can also assist with the administration of an estate, from general legal advice to applying for a Certificate of Appointment of Estate Trustee ("probate").